The Top 10 in Purposeful Branding from 2016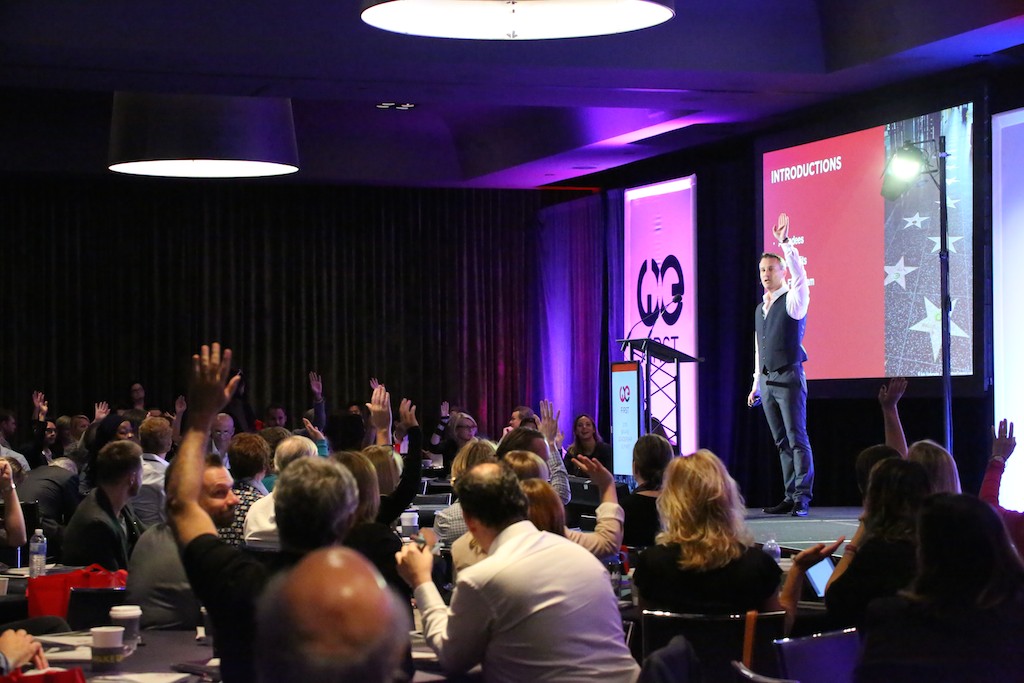 Reading Time:
2
minutes
With just a few days until we enter a new year, let's take stock of some of the most pivotal movements, initiatives and events that shaped our 2016 – Here's to the top 10 in Purposeful Brands:
1. Ben and Jerry's Endangered Pints
Iconic ice cream brand has made climate change real for consumers – beyond talking about the issue, it's put a number of beloved flavors on an endangered list due to ingredients at high-risk of becoming 'extinct'. Read more here.
2. COP21 Kicks Off
This year marked the beginning of the historic global climate accord, with 55 countries adopting new policies and practices to commit to creating a better future. Find out more here.
3. Airbnb Call for Humanity, Sharing and Trust
In an effort to directly build its brand and maintain marketplace relevancy, Airbnb Founders launch Samara – a design studio with purpose at its heart, specifically looking at the role of sharing and trust in human-to-human interaction.
4. Apple Brings Purpose Closer to Home
Under the helm of Tim Cook, Apple is seeing a values-driven sensibility emerge in how it operates both internally and externally. Cook poignantly wrote in the WSJ, "I became aware of a fundamental truth: People are much more willing to give of themselves when they feel that their selves are being fully recognized and embraced. As we see it, embracing people's individuality is a matter of basic human dignity and civil rights. It also turns out to be great for the creativity that drives our business."
5. VW's Lesson in Deception
As one of the most controversial scandals this past year, VW sheds light on the destructive forces of not participating or acting in purpose-driven, corporate responsible way – and the costs are real.
6. WE Day Launches in Los Angeles
What started as a single event 8 years ago in Canada has grown into a star-studded, internationally recognized event, designed to inspire and empower upcoming generations of the possibility and potential of creating a better world. Find out more about WE Day and why it's important here.
7. The Oscars and Purpose at Center Stage
The stars are certainly bringing purpose into the limelight, at this year's Oscars issues ranging from women's rights to sexual assault, climate change and LGBT Equality came center stage at this institutional Hollywood affair.
8. Barbie's New Bodies
Women, girls, parents and society all massively rejoiced at Mattel's long-anticipated introduction of dolls that more accurately reflect the sizes, cultures and professions of modern day women. A step forward in the Barbie brand history, as it aims to regain relevancy in today's marketplace.
9. Richard Branson and Lessons in Leadership
The privilege in leading a training workshop on Necker Island allowed me to share some leadership insights gleaned from the inspiring, Richard Branson. Find out more in this Forbes blog post.
10. Optimism in 2016
Before we wrap up the year, it's refreshing to look back to its beginnings and our forecasts for what lay ahead. Here are ten reasons we felt optimistic about 2016. Look forward to our predictions for 2017 – coming soon!
On behalf of the entire We First team, thank you for your community support this year and we wish you a wonderful holiday break and very Happy New Year.
Connect with Simon!

Twitter: @SimonMainwaring
Facebook: SimonMainwaring
LinkedIn: WeFirst
Youtube: WeFirstTV
Snapchat:  SimonMainwaring
Join our mailing list and invite Simon to speak at your next event or meeting.