The Secret to Reaching Gen Z: Lessons from the Cone CSR Study, "How to Speak Z"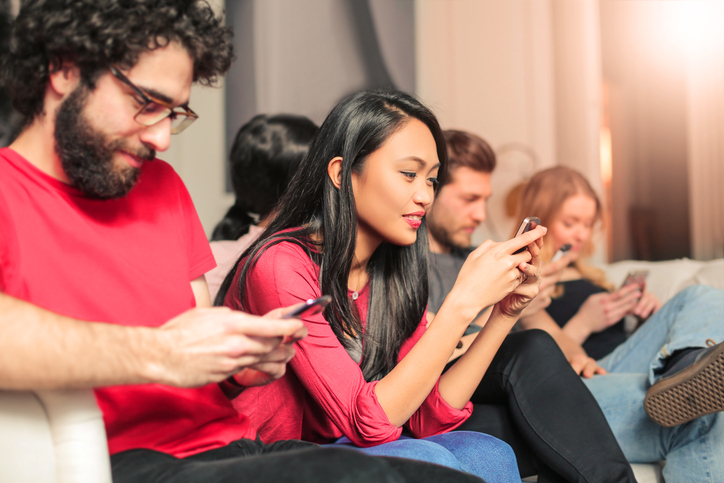 Reading Time:
4
minutes
They're digitally connected, socially conscious, and open minded. Generation Z, born after 1994, is entering the workforce and growing into its purchasing power, which is forcing brands to take note of its preferences and lifestyle.
In fact, this active and engaged generation will make up 40 percent of global consumers by 2020, so now's the time to learn How to Speak Z.
Cone Communications' recent report reveals valuable insights into what Gen Z values, where they spend time, and how to connect with them in meaningful ways.
1. They care about how companies treat the planet: Even more so than Millennials, Gen Z has grown up in the era where climate change, resource scarcity, and social injustice are part of the zeitgeist.
In turn, 92 percent say social and environmental issues are important to them but they don't like how these issues are being addressed.
The overwhelming majority think that corporations should take a stand to address global crises. Specifically, 94 percent of survey respondents agreed that companies have a responsibility to make a positive impact on social and environmental issues, which is even larger than the 87 percent of Millennials who think the same way.
What's more, 89 percent said they prefer purchasing from brands with a positive social or environmental impact and 92 percent said they would switch from their go to brand to a more purpose-driven company if price and quality were the same.
In other words, Gen Z-ers care about Corporate Social Responsibility (CSR).
2. They have the attention span of a goldfish: Scientists estimate that goldfish have an attention span of nine seconds; Gen Z-er's hold an average of one second less.
While this generation is socially conscious, only 58 to 65 percent take note of corporate social responsibility efforts (the younger they are, the less likely they are to pay attention).
This means that your marketing initiatives must catch Gen Z-ers' eye in just a few seconds or they will be off to the next video or picture.
3. They're advocates, not adversaries: Although Gen Z-ers are happy to purchase a product that supports a good cause (90%), volunteer (87%), give money to charity (85%), or sign a petition (84%), they are less likely to resist companies that aren't aligned with their beliefs.
The study found that 76 percent of the cohort would boycott a brand for going against their social or environmental morals and just 58 percent would protest for an issue he or she believes in, which are significantly fewer percentages than Millennial respondents.
Essentially, it's important to stay on the positive and engage Gen Z-ers with easier, less controversial ways to get involved.
4. They care most about issues close to home: While this generation cares about the environment, human rights and other global issues, their top CSR priority is that brands are good employers (97%).
The second most important CSR factor for Gen Z is that companies make healthy, safe, and quality products for themselves and their loved ones.
What's more, 96 percent and 92 percent of respondents respectively said that they think corporations should promote job creation and college tuition fee reductions, followed by racial equality (88%), women rights (86%), immigration (81%), climate change (81%) gun control (68% and LGBTQ (65%) issues.
If they had to choose a single issue for brands to get behind, 28 percent would pick poverty and hunger, 20 percent champion the environment, 17 percent stand for human rights, 16 percent prioritize economic development, 10 percent picked health and disease, and 10 percent said education was most important.
Of note, more than 15 percent of youth's families have been challenged with not having enough food and the majority of Gen Z-ers say they were personally affected by the recession. These factors could have something to do with their focus on personal advancement over global issues.
5. They advocate on social media: Almost 50 percent of Gen Z-ers are online for 10 hours a day and over 75 percent have separation anxiety when away from their phones or other technologies that grant them access to their digital/social channels.
It follows that more than 80 percent believe they can make an impact on causes they care about by posting on social media and nearly 60 percent think that social media advocacy is more impactful than in-person activism. This could be due to the viral culture of social media.
When asked what motivates them most to share content about social or environmental causes on social media, the most common response (38%) was "it can motivate other people to care as well."
Consequently, it makes sense they that Gen Z-ers say that CSR content explaining how they personally can contribute to a cause they believe in is more noticeable than emotionally touching material.
Further, Gen Z-ers said that sharing posts about the social good a brand is doing, casting a vote for the charity they love, and educating themselves on how to make a bigger impact are the top three ways they advocate online.
Brands looking to connect with Gen Z should tackle a multi-channel approach and meet them where they hang out most.
Social media is a great way to connect with these digital natives, but note that when it comes to purchasing decisions they are influenced more by their family (54%) and friends (44%) than they are by celebrities (16%). Plus, they like to engage most with video content, followed by photos and articles.
Therefore, user generated content celebrating consumer advocacy is a great way to connect with this generation, which values ways they can personally take action, respects the opinions of their inner community and is constantly connected.
Ultimately, Gen Z currently holds over $43 billion in purchasing power and is poised to influence business trends in the years to come. The secret to connecting with this generation is to lead with purpose, focus on CSR that improves their lives and the lives of their communities, show them how they can get involved, and leverage technology.
Connect with Simon!
Twitter: @SimonMainwaring
Facebook: SimonMainwaring
LinkedIn: WeFirst
Youtube: WeFirstTV
Snapchat:  SimonMainwaring
Join our mailing list and invite Simon to speak at your next event or meeting.
Title image via iStock user bowie15.