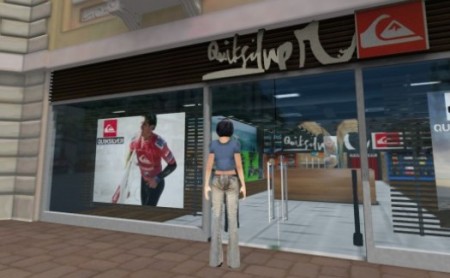 If brands and ad agencies were already struggling to create seamless, real-time shopping experiences built around customers' multi-screen lifestyles, their work just got harder. It is one thing to migrate seamlessly between the on and offline world across multiple devices (PC, tablet, smartphone) to never lose touch with your customer, it is another to reconcile the real world with its new virtual equivalent showcased in Yogurtistan.
It's beta form was just showcased at DEMO Spring 2012 in California and it provides brands and customers with new challenges and opportunities including:
- Creating customizable avatars that can try on clothes, chat with others, and buy both virtual and real goods using real and virtual currencies such as Facebook credits.
- New coupons, incentives and rewards specific to engagement within the virtual worlds.
- The ability for brands to build customized stores within the virtual world itself.
This is a far cry from simply having a presence within a social game like Farmville using virtual goods that represent your brand. This requires companies to have a deep understanding of virtual life engagement and the ability to layer e-commerce on top of it.
Yogurtistan's CEO Cemil Turun put it this way:
We are creating a new experience by mimicking real-life engagement by going from store to store without changing a tab, or entering the web site address of the store. This is one centralized system. I can run into a promotion, a friend, or simply begin to chat with a stranger in the street, all of which is accessible on any browser or even an iPad.
It is yet to be seen whether we see the emergence of a virtual shopping world as comprehensive and compelling as the tactile real world, but its plans are being drawn and built. As such brands would be wise to add virtual worlds to their 'To Do' skills sets so they can capitalize on all the worlds that their customers choose to inhabit
Do you think 3D shopping will take off? What advantages does it offer brands?
Having had the privilege of working at Wieden & Kennedy in Portland for several years on Nike, there's little else that I could offer that has more value than the insights of Dan Wieden himself. We celebrated the 30th anniversary of Founder's Day last weekend, and over 1500 employees gathered for a fantastic love fest that is, again, a function of Dan and Dave's inspiring leadership.
To achieve such unparalleled worldwide creative success is extraordinary. To create a corporate culture that inspires such zealous devotion is doubly so. With enormous respect to Dan and Dave, and all those who have shaped their brand, here is a new video of incredible insights from the man himself as part of the 2020 'Future of TV' series. You won't find a better creative mind, pop culture channeler, and straight talking, all out, great guy. Enjoy.
I recently had the pleasure of being interviewed on Behind the Brand with Bryan Elliott. The show is designed to help brands and entrepreneurs build their businesses. Here we discuss the future of social branding, and below are two great interviews with prolific author and marketer, Seth Godin, and Jeff Hayzlett, former Kodak CMO and co-author of, 'Running the Gauntlet.' Hope you enjoy them and click here to see all the 'Behind the Brand' episodes. (Next time I promise to wear a tie!)
To read Seth's blog, click here.
To follow Jeff Hayzlett on Twitter, click here. To follow Bryan Elliott, click here.