This week I came across a great new app that elegantly combines the seemingly competing drives of self-interest and social good. In essence Oreoco allows individuals to align their lives with their personal values, and then track them to compete with peers to earn rewards.
Oreoco is focused on sustainability. It lets you make a profile and automatically connect through Mint.com to all your financial transactions, set goals for personal climate impacts that link to various aspects of your life, and evaluate your consumer decisions with regard to societal and health indicators. Users can also compare their decisions and footprint with other people in the real world or on social networks and on the way earn rewards and perks in a social game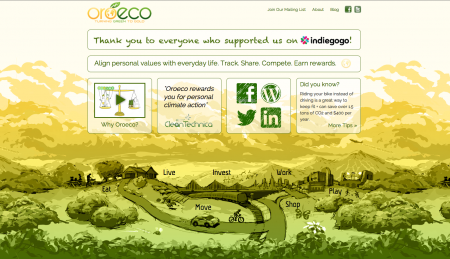 The site also provide useful tips that incentivize participation including the following (see below) as well as an insightful blog that provides a deeper dive into the data behind different sustainability efforts.  Here are some that jumped out to me:
- Becoming a vegan will reduce climate change emissions by ~3 tons and save you over $600 per year.
- Replacing standard light bulbs with CFLs and LEDs can save you 1 ton of CO2 and over $100 per year.
- Turning down your winter thermostat 5° can save ⅓ of a ton of CO2 and over $75 per year.
- Keeping your tires properly inflated and changing air filters can save ~1 ton CO2 and $200 per year.
- Turning up your summer thermostat 5° can save ⅓ of a ton of CO2 and over $50 per year.
- Switching off the lights when you leave the room can save 1 ton of CO2 and over $100 per year.
- Eating meat just one less day per week saves ~¼ ton of CO2 and ~$100 per year.
The convenience of an app married with the fulfillment that comes from making a contribution while earning personal rewards is an elegant and instructive example of how to rally consumers to play their part is large scale social change. As Ian Monroe, Oroeco's CEO and cofounder explains:
"There's a tremendous amount of data out there about which choices are more sustainable; the problem is this knowledge is mostly sitting in databases controlled by high-priced consultants, academic researchers, and industry…This impact information hasn't been getting out to the rest of us. At the same time, advancements with mobile technology, social gaming, and online banking mean that we can now combine impact and financial data into a real-time sustainability tracking tool that's social and fun."
It's this combination of the mobility of an app, the insights of Big Data and gamication between peers that makes this app so exciting and a powerful example of what's possible when technology is enlisted in the service of positive change.
Subscribe to We First on Youtube, Facebook, Google+ and connect with me: Twitter | LinkedIn | Facebook | Google+
One of the most valuable and insightful reports that comes out each year is Edelman's Good Purpose Report. The only global study of its kind, it provides invaluable insights into brand behavior, consumer expectations and fresh opportunities that exist between the two.
The 2012 Report reveals several insights that could constitute enormous competitive advantages for brands seeking to contribute towards social good as well as their bottom line. Of specific interest are the two charts below . The first reveals the advantage that brand purpose can bring when the price and quality of a product are on par. In fact social purpose as a purchase trigger has increased 26% overall since 2008, and as result the frequency of purchasing brands that support good causes has also increased.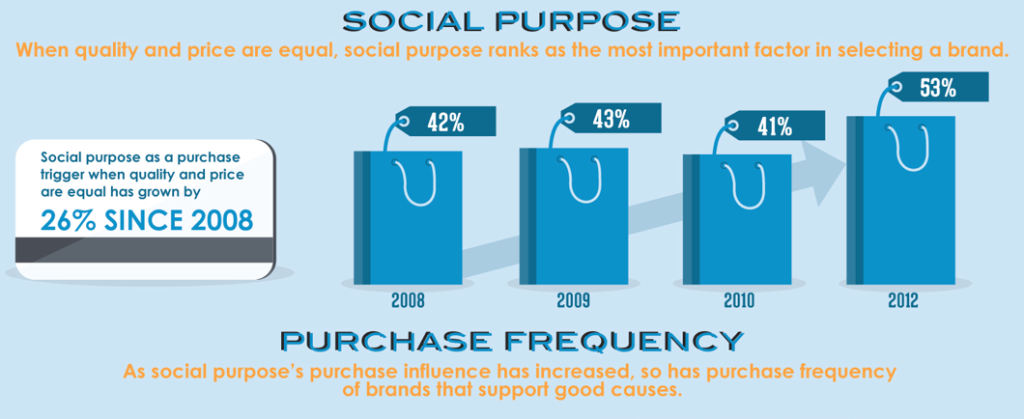 Moreover, in terms of generating brand loyalty in a crowded and fractured marketplace, the second chart reveals that since 2008 there has been a 39%, 34% and 9% increase in consumers recommending, promoting and switching brands based on their affiliation with a cause.
In fact, while 87% of consumers believe business should place at least equal weight on societal issues and business issues, only 28% believe business is doing it well. This is an enormous and unmet need in the consumer marketplace that brands would be wise to capitalize on.
It's little wonder then that brands from Nike to Coca-Cola to Starbucks are rallying even greater resources behind their social innovation efforts as way to make themselves more meaningful to their consumers and have greater impact. While each cause initiative will be specific to a brand, its category and core values, there are three key ways to drive social innovation.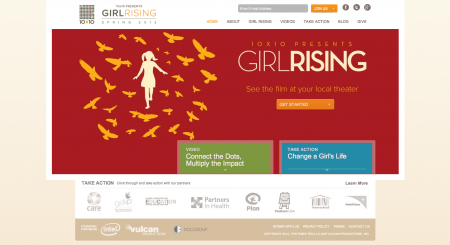 1. CONSUMER PARTNERSHIPS: A great example is the partnership formed between Intel, former ABC journalists and Vulcan Productions to create a consumer-facing transmedia campaign and film called 10 x10  to support the education of girls.
2. EMPLOYEE PROGRAMS:  Burt's Bee empowers employees through trainings to become skilled in environmental stewardship, social outreach, natural wellness, and sustainability leadership. Called The Greater Good Initiative, the comprehensive program supports a goal to achieve 100% employee engagement in sustainability by 2020 and, as the diagram indicates, this is a company-wide commitment.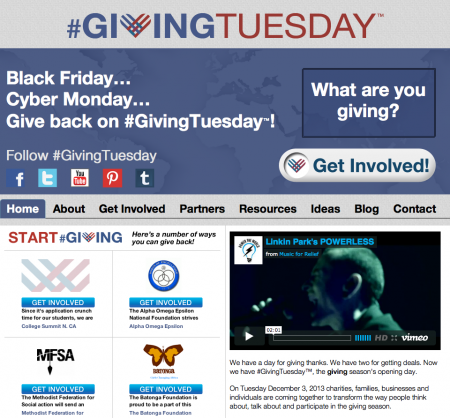 3. COMBINED EFFORTS: On a collective level, the #GivingTuesday campaign led by the 92Y, Mashable, Gates Foundation and U.N. Foundation brought together dozens of corporations in addition to charities, volunteer organizations and foundations.
Whether brands partner with consumer, mobilize their employees, or work in partnership with each other, each stands to benefit from consumer goodwill, loyalty and purchases by committing to causes meaningful to their customers' lives. More than good intentions, this is sound business strategy that the Edelman Report suggests will continue to pay dividends for their bottom line and society as well over the short and long term.
Subscribe to We First on Youtube, Facebook, Google+ and connect with me: Twitter | LinkedIn | Facebook | Google+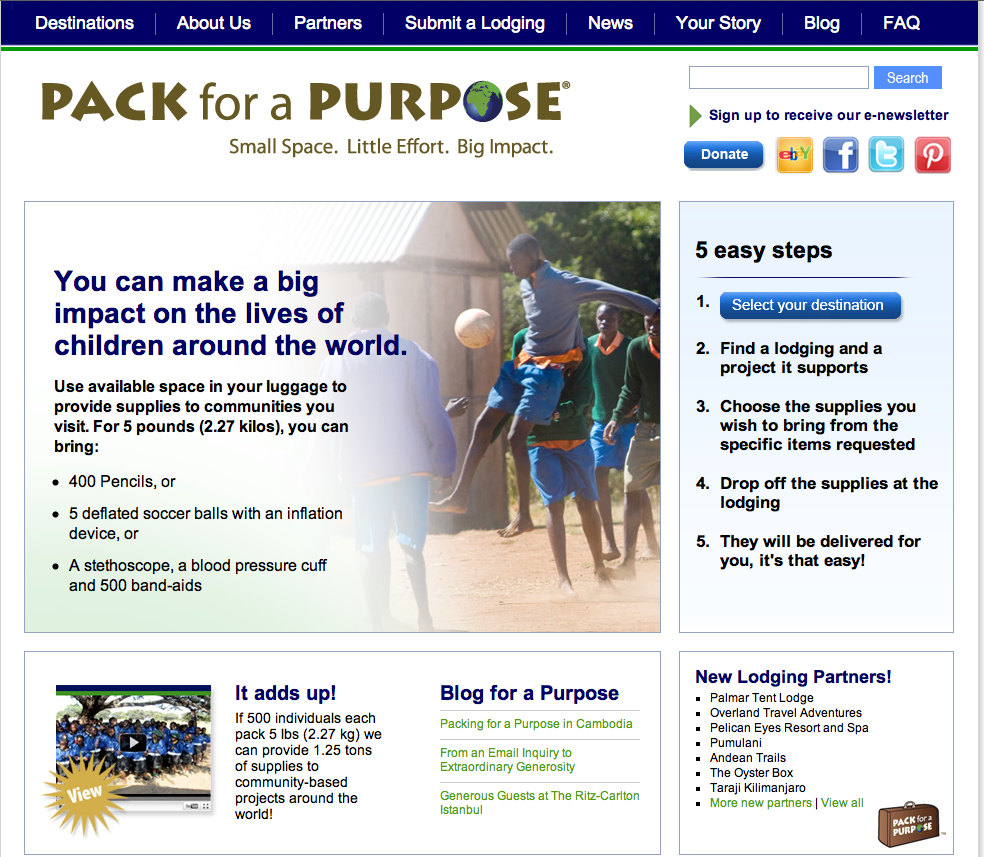 Over the holidays I came across this wonderful non-profit initiative that screamed out a for-profit partner. Called 'Pack For A Purpose,' the concept is simple. If you are traveling to a remote part of the world whose population that has many needs, allocate part of your packing to solving one of those problems. For instance, pack a First Aid Kit, education materials, sports equipment or whatever solution to a social issue has personal meaning to you.
Not only is this a brilliant idea because it inspires the countless number of people who circle the globe each year to remote place to become architects of social change. But it also represents an incredible opportunity for a luggage brand to catalyze a deep and meaningful bond with their audience.
Imagine, at the high end of the market a Louis Vitton, Tumi or Gucci, or at the adventurer end,  Patagoni, Elephant Trunk or PelicanPro, challenging its customer base to leave each village, city or country slightly better off than when they arrived. It's a simple idea that turns a consumer brand into a global force for change.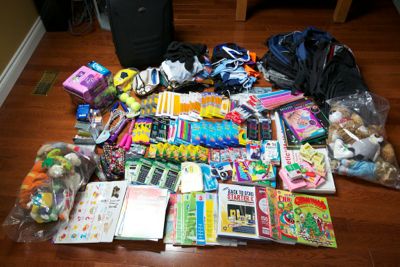 The potential results for the brand cannot be overstated. As each traveller recounts with pride the big difference his or her small effort made, they will spread awareness of the brand in the same breath. And by becoming an integral part of a meaningful and sharable travel memory – each of whom is armed with the web, smart phones and social media to spread word of their efforts – the brand will earn customer goodwill and loyalty on unprecedented levels. It is a simple idea that taps into a huge opportunity right in front of our noses, but that's what makes it so powerful.
This is but one of countless examples of how for-profit brands can partner with non-profits to earn goodwill, loyalty and sales from their customer community while also building a better world. In doing so, however, there are  three main points to remember:
1. Ensure there is an authentic alignment between the cause and the brands core values to avoid accusations of greenwashing or cause washing.
2. Engage your customers as partners in fulfilling your common goal based on shared values.
3. Immediate reward and upgrade your customer engagement to avoid community attrition and inspire a greater number of brand ambassadors to build your business with you.
With this example in mind challenge yourself to answer these three questions to set you off on a path in 2013 that wiull build your business, increase your social impact and give yourself a competitive advantage over others.
1. What is one fresh and creative way that your company and its employees could transform the lives of others in a way that underscores the core values of your brand?
2. How can you transform this cause work into a marketing campaign that builds your brand awareness and attracts participants?
3. How can this first effort be framed as part of a longer brand story arc that will build your business over the long term?
Read some of the stories by travellers who have already risen to the challenges of adding meaning to their lives while imporving conditions for others. What non-profit could you partner with in a creative ways to make a difference to your business and our world?
Subscribe to We First on Youtube, Facebook, Google+ and connect with me: Twitter | LinkedIn | Facebook | Google+
2012: A year to remember what we always knew
December 31, 2012
0 Comments
This was a amazing year. Amazing because I found myself being forced to relearn everything I knew about marketing. That's because this was the first time I had the chance to create, produce, package and launch a product of our …
Read more