Like so many people, I'm reflecting today on the ten year anniversary of this tragic terrorist attack. So many families lost loved ones, so many first responders now suffer for their heroism, so many servicemen and women now sacrifice themselves so dearly for our safety, and so many people have lived in greater fear around the world ever since that dark day.
But this 10th anniversary is also a time for renewal. To reconnect with the values we share with people we do not know in places we haven't been to.
With that in mind I wanted to share this video that features men, woman and children reading in Arabic the wonderful Charter for Compassion prepared by Karen Armstrong and scholars from all religions as part of her 2008 TED Prize wish.
Here is the text of the Charter for Compassion in English so you can see what is being said:
The principle of compassion lies at the heart of all religious, ethical and spiritual traditions, calling us always to treat all others as we wish to be treated ourselves. Compassion impels us to work tirelessly to alleviate the suffering of our fellow creatures, to dethrone ourselves from the centre of our world and put another there, and to honour the inviolable sanctity of every single human being, treating everybody, without exception, with absolute justice, equity and respect.

It is also necessary in both public and private life to refrain consistently and empathically from inflicting pain. To act or speak violently out of spite, chauvinism, or self-interest, to impoverish, exploit or deny basic rights to anybody, and to incite hatred by denigrating others—even our enemies—is a denial of our common humanity. We acknowledge that we have failed to live compassionately and that some have even increased the sum of human misery in the name of religion.

We therefore call upon all men and women ~ to restore compassion to the centre of morality and religion ~ to return to the ancient principle that any interpretation of scripture that breeds violence, hatred or disdain is illegitimate ~ to ensure that youth are given accurate and respectful information about other traditions, religions and cultures ~ to encourage a positive appreciation of cultural and religious diversity ~ to cultivate an informed empathy with the suffering of all human beings—even those regarded as enemies.

We urgently need to make compassion a clear, luminous and dynamic force in our polarized world. Rooted in a principled determination to transcend selfishness, compassion can break down political, dogmatic, ideological and religious boundaries. Born of our deep interdependence, compassion is essential to human relationships and to a fulfilled humanity. It is the path to enlightenment, and indispensable to the creation of a just economy and a peaceful global community.
Let's hope today is also a time for healing as we recognize ourselves in each other and realize that our brightest future comes through tolerance, understanding and compassion.
To affirm your support for the Charter click here, to join others on Facebook click here and to learn more about the 9/11 Memorial click here.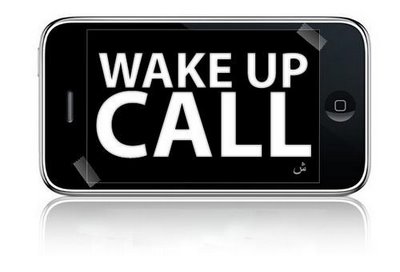 Every year summer brings with it a noticeable drop in social media traffic as people recharge their batteries and cut down on screen time. With that comes an unavoidable attrition of your community whether in terms of growth rate or engagement. So here's ten ways to kick start your community and
1. GET PERSONAL: Every blog should offer a level of intimacy that the blogger is comfortable with. At the same time, loyal readers like to get to know you a little better so offer them a peek behind the curtain such as a tour of your office, a video about what you're thinking about or start sharing more photos on a regular basis so they get to know you even better.
2. MIX IT UP: As a blogger it's very easy to get set in your way but your community likes variety. So start doing video posts if you haven't before, launch a contest, or reach out to them and ask your readers what they would like to see.
3. STEAL FROM THE BEST: Successful bloggers with large and consistently engaged communities are doing something right. So explore their blog and the pattern of their posts. These demonstrate effective strategies that you could use but remember to be specific to your audience and there as no one strategy fits all communities.
4. GET INTENSE: If you're in the habit of positing once or three times a week, try a blast of content where you post every day and capture the interest of people outside your usually pattern of posting. Plus that density of great information will capture more interest as well.
5. SEEK OUT NEW SOURCES: every time your feel stale or unsure what to write about, looking at new research is a great way to get inspired. A few suggestions include Edelman, Cone, Dachis and Altimeter, all of whom do fantastic research that gets the brain firing.
6. DIVE DOWN A WORM HOLE: It's easy to get stuck on certain topics and also to offer the same level of investigation. So why not do a deep dive on a topic for a week that will establish newfound authority for you and new readers.
7. REDESIGN: Every blogger gets tired of the look of their own site and it's no different for your readers. So why not revive your interest and theirs but redesigning your site to make it feel more current and improve the reader experience.
8. GUEST POST: One of the smartest ways to engage new readers is to cross-pollinate your community with others. So contact other bloggers you respect and offer to write a guest post for them. If you do a great job appropriate to that blog's theme, you attract new readers very quickly.
9. EXPLORE NEW PLATFORMS: many of us blog and then focus on sharing those posts on Facebook or twitter. But why not shift your focus to Google+ or Linked In for a period and build out your profile on new platforms. It's amazing what a shift in focus can achieve.
10. SHARE THE SPOTLIGHT: Without doubt many of your loyal readers would be thrilled to have a chance to write something for your blog. So why not open up the conversation and invite readers to suggest topics they would like to write about. This will attract their readers and also bring a fresh voice to the conversation you generate.
As with anything social, it's always a case of trial and error and seeing what works for your audience. There is no harm in trying and exploring new strategies will revive your interest in blogging as well. So as the sun sets on summer, let's get going and reward our communities interest with great content, new themes and fresh voices.
What other strategies have worked for you? What have I forgotten?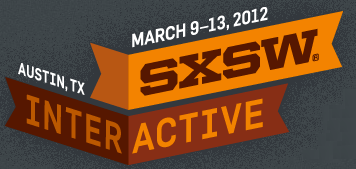 Each year SXSW does a great job of engaging the interactive community by giving them a chance to vote on what sessions they want to see the following year. They receive thousands of submissions so this process is as necessary as it is inclusive. I would love to speak next year but I need your help to get there as community votes constitute 30% of the selection process. The topic I submitted is called: 'Will the social web build the world we want?' and here's a short description of what it will be about.
Social media is transforming politics, the Middle East, corporate behavior and social activism. But how far can it go? Can citizens and customers, armed with social media and connected by shared values, create the movement for change that our world needs? Or will political manipulation, corporate self-interest and consumer fatigue overwhelm them? Drawing on the latest in social technology, business strategies and global economic insights, I'll examine how the latest in social, mobile and gaming technologies will impact the way we elect leaders, generate profits and support causes in the future. I'll look at the accelerating merger of the real and virtual worlds, the rising importance of virtual currencies, and the competing interests of nation states, companies and a connected global community. The speech will address the issue at the heart of the social media revolution – will it be an historic force for good, or merely a further complication of our already fractured lives and world?
Here are five specific questions the speech will answer:
1. How social media fundamentally shifts the practice of capitalism in ways that are good for society and the bottom line.
2. How social media empowers brands, customers and citizens to create a third pillar of social change in addition to government and philanthropy.
3. How game theory, virtual goods and social gaming can become a sustainable force for social change.
4. How corporations and their customer communities collaborate to massively scale social change.
5. What must happen if social media is to build on its momentum and become an historic movement for change?
I'd love your support so click here and hit the 'thumbs up' icon to vote for my speech.  I'll also be sharing links to other speeches and panels I'm excited about once we know who gets in. Thanks for helping to make this possible.
Are there any other issues you'd like me to explore around this topic? Do you disagree with any of the questions listed above?